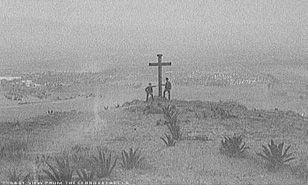 Mountain view outside Mexico City
Photograph by Jackson, ca 1880, Library of Congress.
In 1882, in the last act of his life, John Horse set out for Mexico City to see the Mexican dictator Porfirio Diaz and secure the Black Seminole land grant at Nacimiento. John Horse died in the pursuit, but a lifelong dream was realized.
Also see: