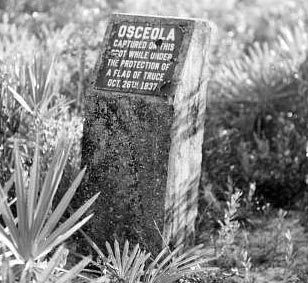 Alleged location of Osceola's capture
Photograph, n.d., Florida Photographic Collection.
In May of 1837, when Osceola, John Horse, and other leading militants learned of Gen. Jesup's secret plans to recapture fugitive slaves who had escaped during the war, they staged a mass escape and broke the peace treaty. Then, in one of the most infamous acts of early American history, Jesup captured Osceola under a white flag of truce. John Horse was taken prisoner at the same time.