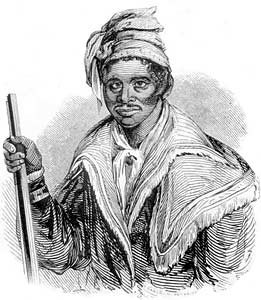 Abraham, Black Seminole leader
Engraving by Orr, 1848.
By taking women, children, and blacks as hostages, and by burning settlements like that of the Black Seminole leader Abraham, Jesup convinced the Seminole allies to negotiate for peace. In March of 1837, Jesup and Abraham brokered a deal -- but it quickly became controversial.