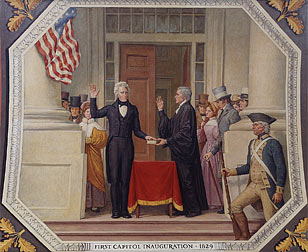 President Jackson's Inauguration, 1829
Mural by Cox, 1973-1974, Library of Congress.
The fate of the Black Seminoles took a serious downturn in 1829 with the inauguration of Andrew Jackson as the seventh president of the United States. Jackson, their personal nemesis, had already waged one war on the Seminole allies. His policy of Indian Removal would soon spark another.